Trash and Recycling Services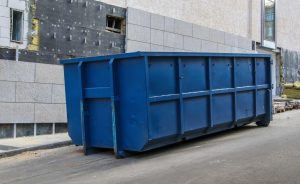 Since 1979, Green Garbology has been revolutionizing the waste management industry. We offer a variety of biodegradable trash services designed to improve efficiency and contribute to a more sustainable environment.
We've created our own custom line of potent cleaning and deodorizing products that are highly effective yet safe for consumers and pets. We also provide consulting services to help companies improve their trash flow systems. Plus, we also handle equipment sales and service to ensure you have everything at your disposal to take care of your waste management needs.
We are a team of passionate professionals who are fighting for a healthier, more sustainable world. Our trash services are second to none and we will do everything in our power to ensure your waste management systems are efficient and environmentally friendly. Contact us today for more information.
Why Choose Green Garbology?
We are a highly dedicated and knowledgeable team of professionals who understand waste management like no one else. We've been providing trash services for over three decades and, in that time, we've seen it all.
Our service includes everything from cleaning and deodorizing to equipment rentals to compliance inspections. We understand how difficult it can be for organizations to manage their waste properly. So, we've made it simple by offering a comprehensive array of trash and recycling services for organizations large and small. Just read the reviews on our website to see what past clients have said.
Services We Offer
We strive to be a one-stop-shop for all your waste management needs. So, if you are in need of high-quality trash services from a team of dedicated professionals, come see us at Green Garbology. We are working to change the world, one business at a time. Give us a call today to get started.