Refurbished Commercial Trash Cans & Compactors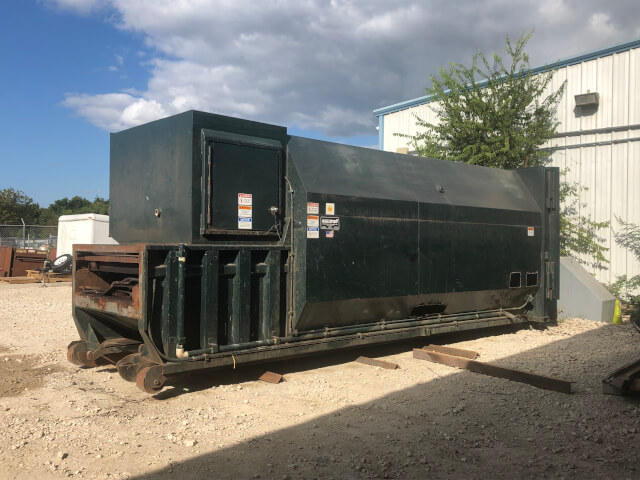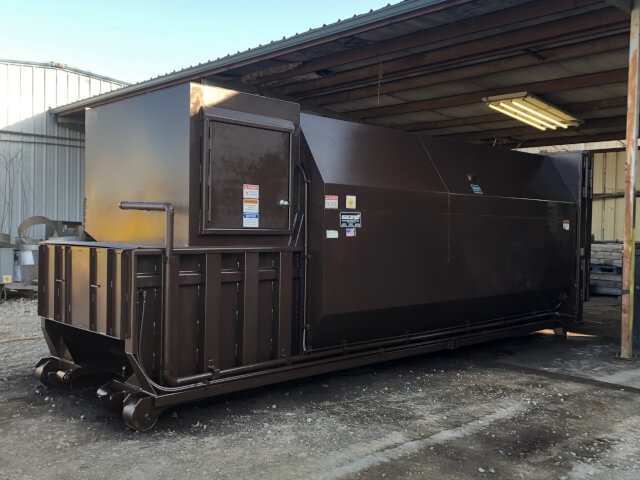 Worksites and business sites use heavy-duty trash cans and powerful compactors to manage garbage and refuse. It's an important feature to have in order to keep the site clean and manage garbage safely and properly.
Unfortunately, these tools don't last forever. They can rust, break down, and eventually, they fail. Replacing them is expensive, and those costs can reverberate throughout an organization. What you need is an affordable way to keep your cans and compactors running.
One of the best ways to do that is with compactor container refurbishment.
Beating Rust
Rust is a common problem for cans and trash compactors. Over time, rust completely destroys them and renders them inoperable, but for commercial and high-end cans and compactors, replacements can be expensive.
Refurbishing rust damage is more affordable, and it restores your trash compactors and cans to a working condition that you can rely on for years to come.
Repairing to Spec
We aren't just scraping away a little rust and patching cans together like quilts. We understand that garbage processing tools are made with specific designs for exact purposes. Our refurbishing process is designed to restore your cans and compactors to their original specs.
While we extend their working lifespans, we will ensure that they can handle the exact same workloads and responsibilities that you originally installed them to do. We won't let you replace your current cans with something inferior.
Updating and Improving
While we refurbish your equipment, we can also make improvements. Updates allow the refurbished cans to take on new responsibilities and functions, if you like. The updates ensure that what you get from the service is better than what you had before. And, all of this is part of a refurbishing service, so you aren't paying through the nose for brand new equipment.
Installation Included
When we fix your cans and compactors, we can also replace them. That way, you get the professional installation to go with the upgrades and improvements you are set to appreciate.
If you want to properly solve problems caused by aging trash cans and compactors, then Green Garbology can help. Contact us today. We'll discuss your situation and work with you to find a solution that meets your needs and your budget. That way, your trash situation won't get away from you, and you can avoid the larger problems that quickly stem from unmitigated trash management.