Trash and Recycling Services in Houston, Texas
Trash Chute Installation, Sanitation, and Repair in Houston, Texas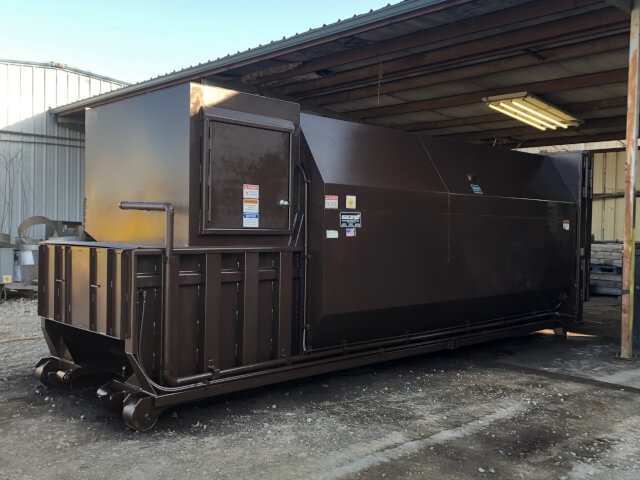 Are you the owner of a larger office complex in Houston, Texas? How about the manager of an apartment building? Or are you about to open a new larger facility?
If so, have you thought about your waste management flow and system lately?
At Green Gabology, we are here to be thought partners and service providers to the high-density buildings of Houston, Texas. Through this partnership, our goal is to have the smoothest, safest, and most-efficient trash services and waste management system in place for your facility.
Just one of the many ways we support this system is through our trash chute installation, sanitation, and repair services.
Trash chutes allow for the easy removal of extra trash build-up in a high-density business or residential building. Residents and staff can get rid of trash through a simple system, and all the trash is collected out of sight and out of mind to a central collection location.
Ensuring the maximum operational capacity, functionality, and cleanliness of a trash chute is critical to this part of the larger waste flow system. Through proper sanitation techniques, odors are greatly cut down and the risk of pests and rodents is also reduced.
Why Choose Green Garbology?
At Green Garbology, we specialize in creating streamlined trash and recycling processes with the highest quality equipment and top-notch installation and compliance inspections.
We have been in the waste flow industry for over four decades, and our mindset is also environmentally driven. This means we not only offer the best solutions for your trash and recycling disposal, but we also do so with intention, thought, and care.
Our team of dedicated professionals is also here to consult, give suggestions, inspect, and be a partner to business owners and managers. This not only provides the best personalized plan and customer service we can offer but saves time and money in the long run as well.
In addition to new equipment, processes, and machinery, we also provide ongoing maintenance and repair services.
About Houston, Texas
The growing city of Houston, Texas, is almost at a population of 180,000. With a booming population and a popular location for young professionals and families, we are seeing new building complexes pop up on a regular basis.
At Green Garbology, we have the know-how, the equipment, and the services necessary to keep waste management systems flowing smoothly and the business professionals and residents of Houston happy and healthy.
Creating Enjoyable Living and Work Spaces!
Creating enjoyable living and workspaces is our goal at Green Garbology, and we want to be THE trash and recycling service provider for Houston, Texas. Give us a call or complete our simple online form today to learn more about our approach, mission, products, and service options.
11414 Hempstead Rd,
Houston, TX 77092
Phone: 888-546-1299