Trash and Recycling Services in Fort Worth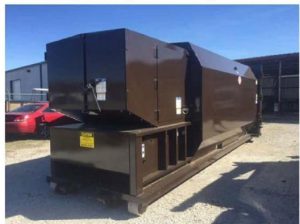 Specializing in handling trash in high-density locations, we believe in practices that make the world a better place. Green Garbology works hard to make the trash collection process work better and smell better in Fort Worth. We have special cleaning and deodorizing agents that are biodegradable. We can install your trash collection system and have an excellent staff ready to maintain it. We always ensure proper operation and adhere to all regulations. We can also reduce odors and pest attractants.
Trash Chute Installation, Sanitation, and Repair in Fort Worth
Garbage is messy, especially in a high-density location such as a large apartment complex. With a little planning and foresight, we can help you design the best system for your space. We can install trash chutes and then perform preventative trash chute and trash room maintenance. We can clean, deodorize, repair, and replace all components of the system. We also offer trash compactor installation and repair, cart tipper machines, and compactor container refurbishment.
Why Choose Green Garbology?
In business for over 40 years, we are a name you can trust. We've been building relationships over all these years. Our goal is to help our customers make their buildings a healthier place to be. This makes residents happier. We love our communities and give our employees time each month to volunteer at a charity of their choice. We want to help make people's lives better in as many ways as possible. We always comply with local fire and health codes and have a big emphasis on safety.
About Fort Worth, TX
Fort Worth is the thirteenth-largest city in the United States. It covers nearly 350 square miles and has a population of just under one million people. The city has a rich and diverse cultural history. It's known as the Museum capital of the Southwest. As such, Fort Worth is home to the Fort Worth Zoo, Fort Worth Botanic Garden, Kimbell Art Museum, and the Fort Worth Museum of Science and History. There's always something going on here, and it's no wonder so many businesses and people have decided to call the city home.
If you need help with trash collection at your Fort Worth office building, apartment building, or other high-density location, get in touch with us today for a free quote. Let our experience work for you.