Trash and Recycling Services in Austin, TX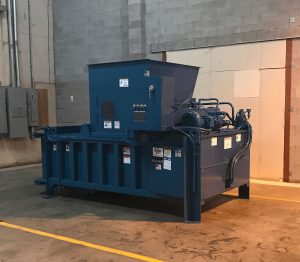 Green Garbology is proud to offer trash and recycling services across Austin, Texas, for larger buildings, bigger sites, temporary construction areas, business complexes, and residential facilities.
Our team of dedicated professionals not only specializes in Total Trash Room Service and larger Trash Flow Analysis consultation, but we also have a long list of service options:
Compactor container rental
We ensure our work and installations are compliant with any NFP82 inspections, and we also offer our own compliance walkthroughs and reporting. Safety is a number one priority for our team as is providing you with the best options and solutions for your waste management.
Trash Chute Installation, Sanitation, and Repair in Austin, TX
For the businesses and residential buildings in Austin, maintaining the trash chute is arguably one of the most important pieces of a complex's larger trash management. Our team at Green Garbology not only specializes in trash chute installation and replacement but also ongoing maintenance, repairs, and sanitation services.
Why Choose Green Garbology?
Not only does Green Garbology have a wide range of waste management service options, but our team also wants to be your trash flow experts. Our legacy goes back over four decades, and we truly believe that a good trash and recycling system can make the world a better place. We do this by providing the best equipment, systems, and resources for the job to analyze and reduce waste all while improving the experience for your residents and staff.
About Austin, Texas
Austin is doing nothing but growing. With a population almost at one million, Austin is actually one of the fastest-growing cities in Texas right now.
So many people relocating to this part of the state means larger buildings and housing complexes will be maximized. Now is the time to think through strategies around waste management, and an intentional high-density trash system is going to be key to keeping things running smoothly while reducing unnecessary trash build-up.
Call Today for a FREE Quote!
At Green Garbology, we understand that as a property manager or complex owner, managing the trash and trash flow of your building is a huge part of your day-to-day. We want to make sure you have the best equipment and support necessary to keep this part of your operation moving as smoothly and efficiently as possible. Give us a call or request a free quote using our online form to learn more about how we can support the businesses and larger complexes in Austin, Texas (and ultimately, your residents and employees as well).