Trash and Recycling Services in Dallas, Texas
Trash Chute Installation, Sanitation, and Repair In Dallas, Texas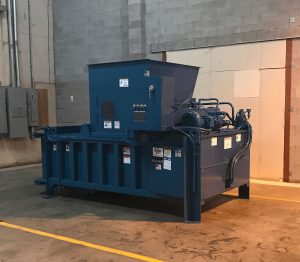 When it comes to a larger building or complex, whether for a business or a residence, having the correct trash chute installation, sanitation, and repair services cannot be understated.
The trash chute is often the first piece in a building's larger waste management system, and this step is a key component of ensuring a smooth flow of trash and recycling disposal.
At Green Garbology, we not only specialize in the installation of equipment like trash chutes, but we also offer ongoing sanitation, maintenance, and repair services to guarantee top performance and operation throughout the life cycle of a building.
Why Choose Green Garbology?
Our team at Green Garbology has consisted of leaders in the waste management industry for over forty years. We work with businesses big and small and strive to provide the best customer service experience around. We want to be thought partners with business owners and managers for the larger trash and recycling management needs of a building.
In addition to trash chute installation, sanitation, and repair services, we have a variety of waste management solutions for a wide range of situations:
About Dallas, Texas
With over 1.3 million people in the city alone, Dallas is the ninth-most populous city in the United States. With no state income tax, businesses flock to Dallas, and the city is attracting more and more entrepreneurs and employees every year.
In a city with so many high-density office and apartment buildings, having a solid waste management flow and system in place is critical. At Green Garbology, our process is also designed to grow with a building and/or a population over time so there are no bottlenecks or inefficiencies.
Four Decades of Being an Industry Leader!
Green Garbology's goal is to provide customers and clients with top-notch equipment and services across the board to meet all of your waste management system needs. Not only do we have the legacy and experience needed, but we're also responsive, detail oriented, and strive to provide the highest quality work in everything we do. Health, safety, and the environment are also our top priorities, so we truly keep the bigger picture in mind while also zooming in on workflows, processes, and efficiencies.
Give us a call or complete our online form to learn more about our philosophy to waste management and to sit down with one of our representatives to discuss your building's plans and unique situation.